Today, after three years of hard work on our API-scale image editor, we're excited to announce that Facet has closed $13M in Series A funding. Along the way we've grown to a team of 12 engineers, designers, and product thinkers and won the loyalty of over 40K creative professionals: photographers, videographers, brand designers, and digital artists pushing the limits of photorealistic editing.
Spearheaded by Two Sigma Ventures with participation from Accel, Basis Set Ventures, Slow Ventures and South Park Commons, this funding will allow Facet to create a new generation of visual editing tools that brings much needed scale and modernization to image-heavy creative workflows.
In order to stand out against increasingly slick competition, brands today are under immense pressure to produce high-quality, varied content on a daily schedule. But modern image editing is stuck in the Photoshop paradigm: clunky print-era software tools that never modernized for today's fast-paced, automated marketing workflows or demands for variation, consistency, and high-functioning, remote collaboration.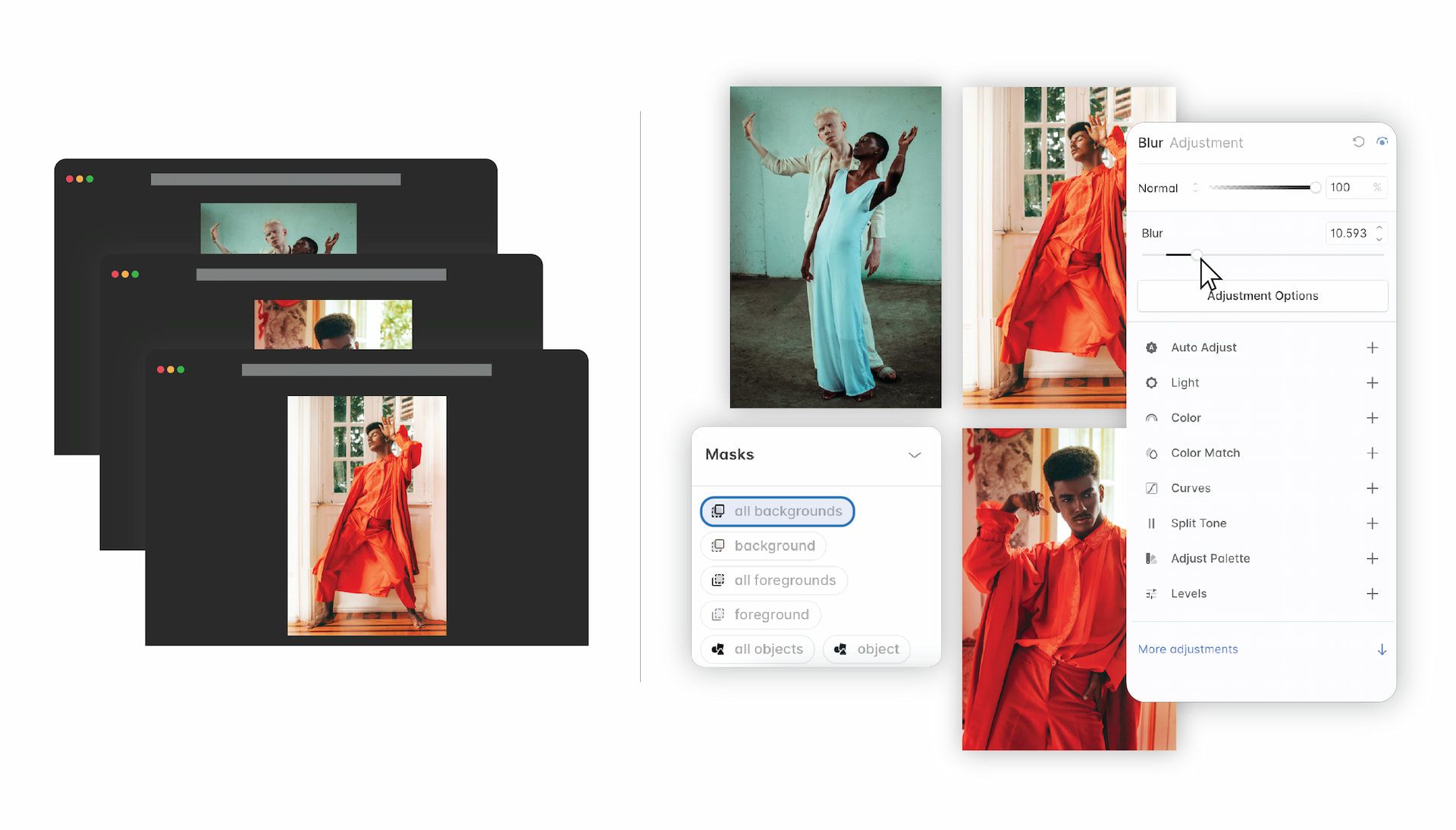 Instead of trying to adapt old, print-centric software to the internet age, we're building the tools creatives need from the ground up with a content-aware image editing platform.
Not only are we making the image editing process collaborative and cloud-based, with built-in commenting and the ability to access projects from any device, we're leveraging new advances in image understanding to help automate the most tedious elements of the editing process. Our AI knows how to recognize each element of an image—the background/foreground, clothing and item SKUs, human figures, skies, and so forth—and allows creatives to instantly edit these elements across entire photoshoots or projects. In today's content-first world, where quality and quantity are pivotal, this capability is a unique advantage, freeing up creative cycles to focus on the most important conceptual and thematic work, rather than rote pixel pushing.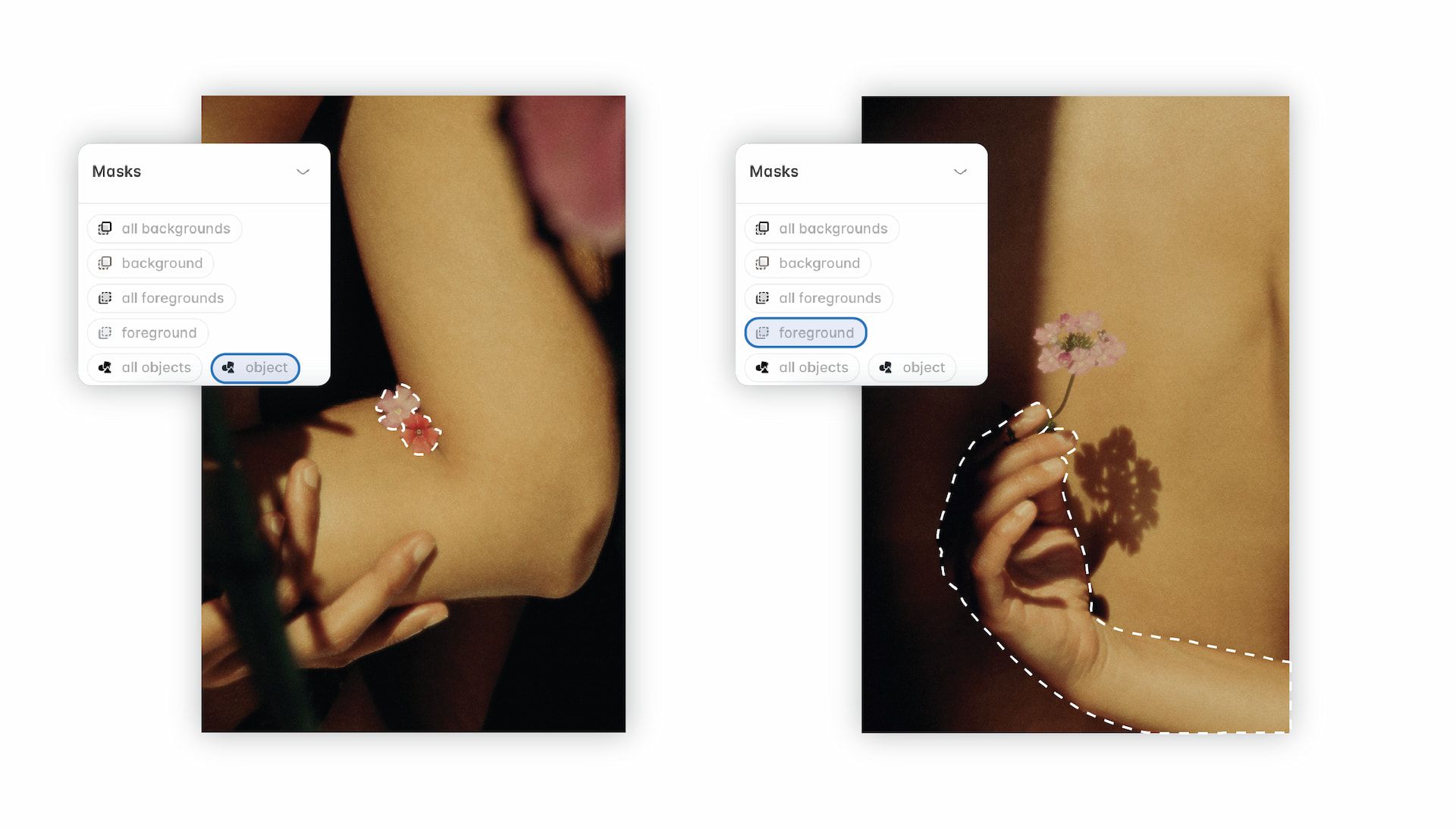 And this is really just the beginning for us. We're blending state-of-the-art deep learning, rendering, and VFX, to remake photo and video editing in human, rather than machine, terms. Very soon, working with Facet will be as easy and fluid as having a conversation.
Our team is composed of designers, engineers, & AI experts—incredible talent from Google Brain, Pixar, Adobe, and Dropbox. We have big challenges ahead of us, including building an AI product that is truly inclusive of all users, not just those like us. That's why we're building a team that prioritizes diversity and empathy first and foremost. If this is something that sounds good to you, join us. We're hiring. Together, we can make tools that enable creatives to realize more meaningful, impactful visions that shift global dialogues, spark thought, and add beauty to the world.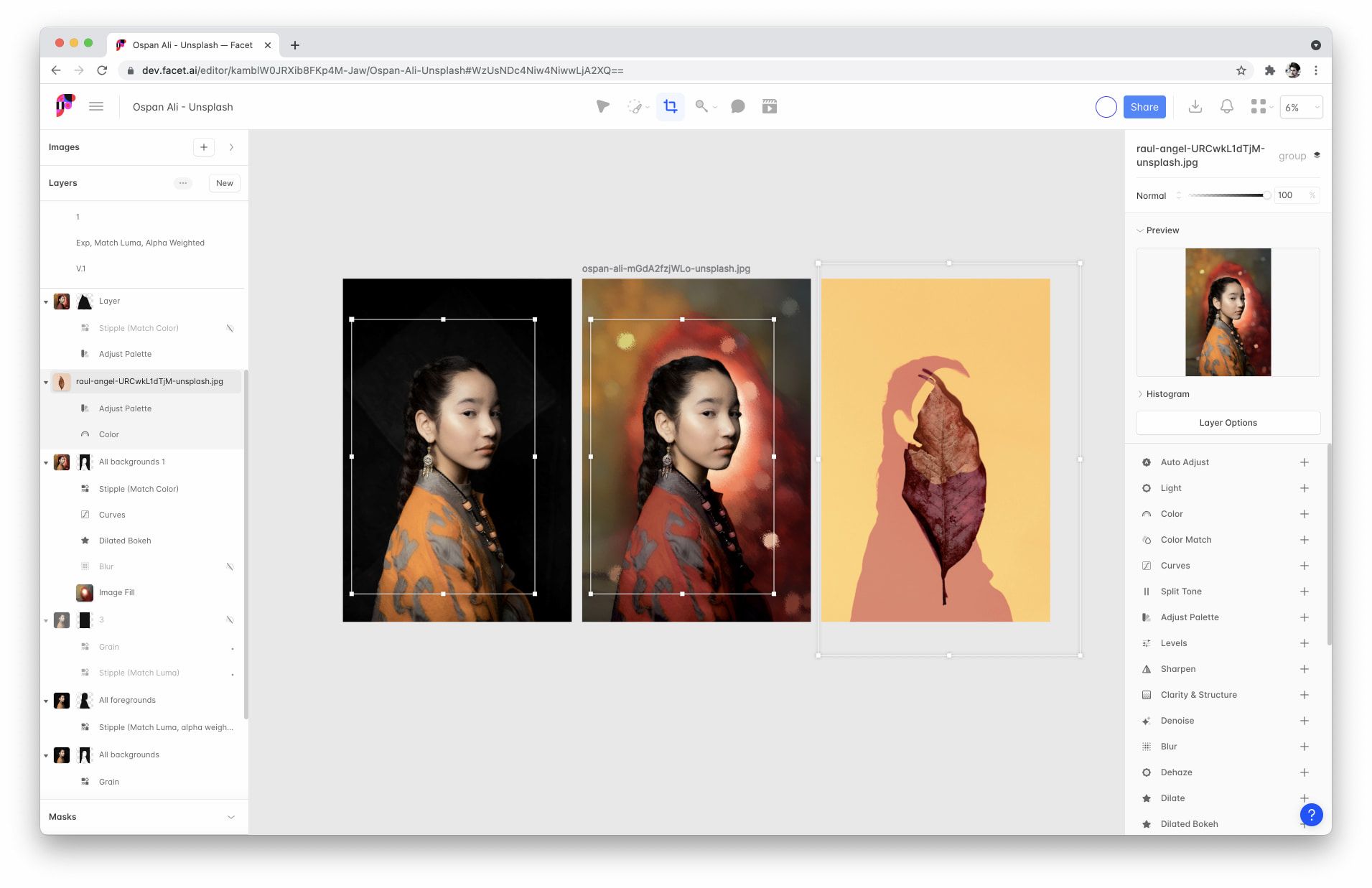 To see why thousands of creatives are using Facet, click here.