A powerful and intuitive workbench for image creation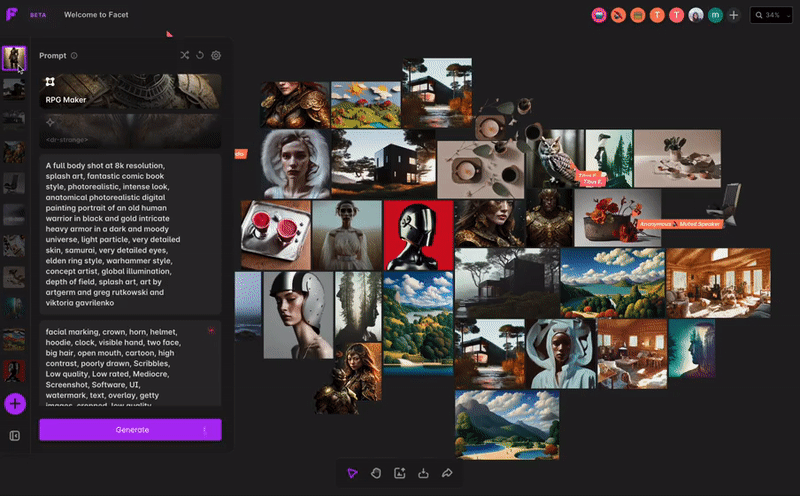 Today we're incredibly excited to launch Facet Generative Studio, our ever-expanding constellation of generative power tools for image production.

Collaborate with your AI partner to create stunning images, storyboards or entire graphic novels. Customize and fine-tune models to meet your exacting aesthetics. And spark your creativity with ArtGPT using natural dialog and conversation, instead of "prompts."
Generative Canvas
The collaborative interface for AI image creation. Generative Canvas is a brand new multiplayer canvas for stunning image creation in seconds, complete with a rich model library, personalized models, and powerful image composition features like generative painting and background removal.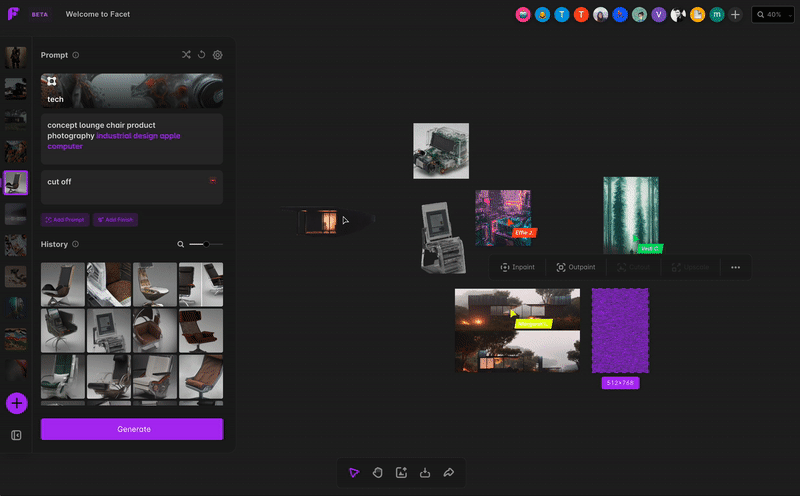 Reusable, extensible and shareable prompts give you maximum control over models,  styles and finishes to produce precise, high quality imagery in seconds.

ArtGPT
Spark creativity using natural dialogue and conversation. ArtGPT helps you turn conversation into imagery. Explore new worlds, gather inspiration, diverge on tangents and riff on ideas all with the help of your AI partner.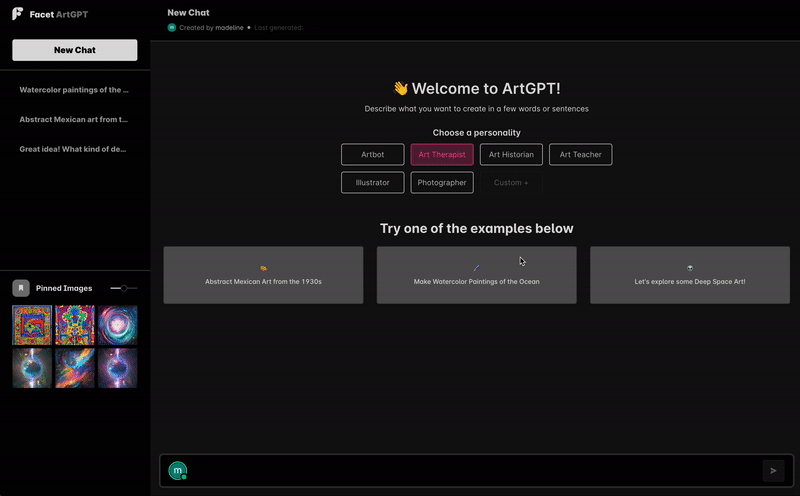 Explore conversations with a variety of partners, ranging from photographer to illustrator to art historian.
Personalized AI Models
Deploy custom AI models fine-tuned to your aesthetics. Create images that are unlike anything else—uniquely yours—every. single. time.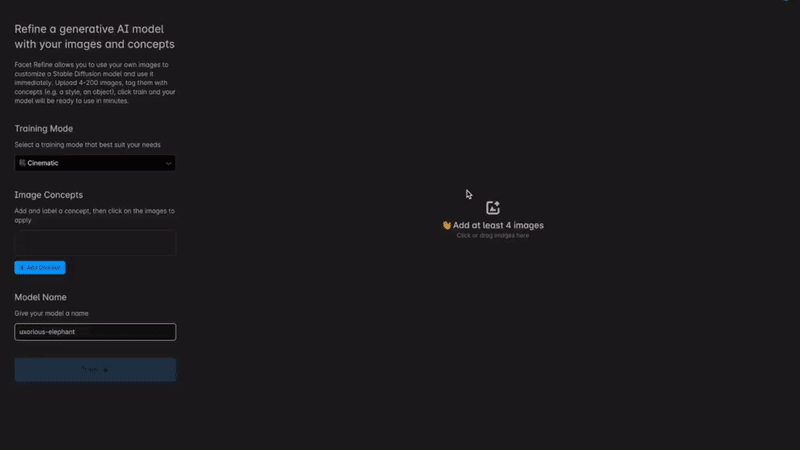 Using just a few sample images and text tags, you can train a custom AI model that understands specific aesthetics and concepts. Within minutes, generate visually cohesive images for moodboarding, branding, and more.
And much, much more to come!
---
Join our Discord to get in touch or jam with our community. And share your latest #madewithfacet or drop us a line at create@facet.ai.