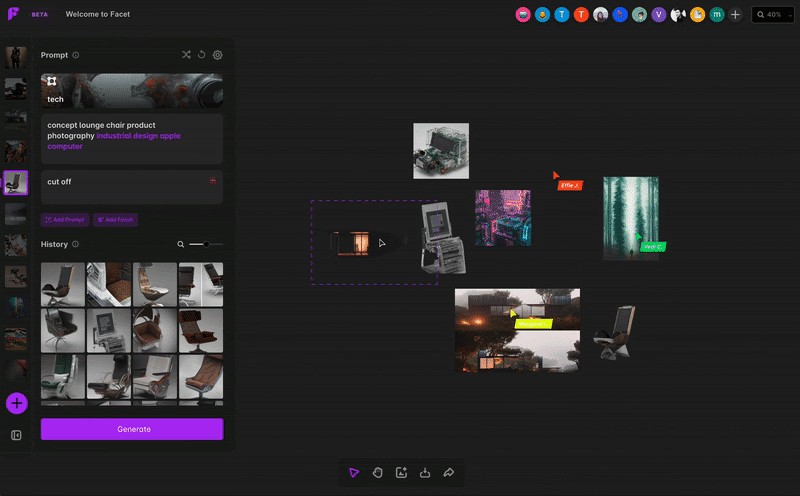 Generate stunning imagery in seconds. Powerful modular prompts allow you to fluently combine content from multiple prompts and styles, giving you full control. Robust prompting without the need for fussy, complicated text.
🆕 Your private Generative Canvas model library is automatically updated with models you've trained in Facet. It also offers more than 200 public models created by our creative community.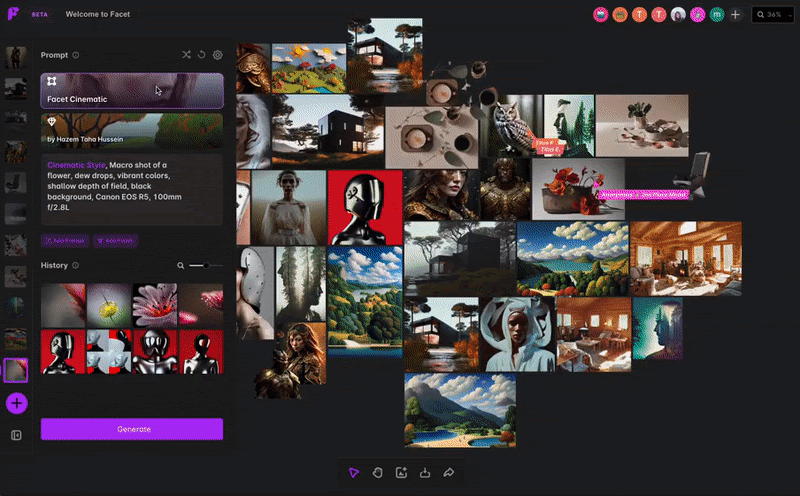 Boost your creativity by inviting others to generate with you on the same canvas. See what configurations your friends come up with, remix them, and create something completely new together.
Remove Backgrounds
Remove backgrounds with just a single click to isolate the subjects from your images.
Outpaint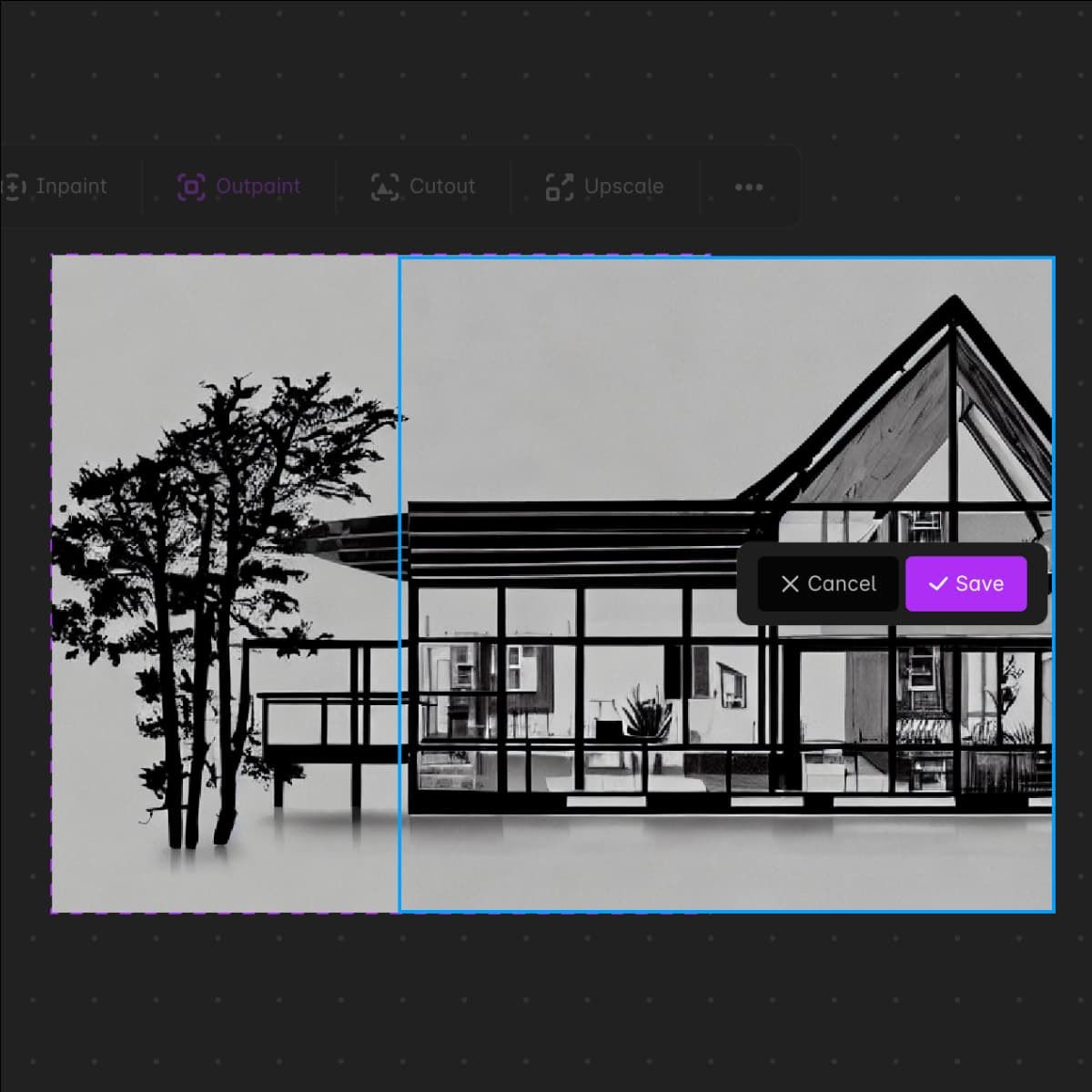 Expand your images beyond their original boundaries to generate pixels that help to tell new stories.
Inpaint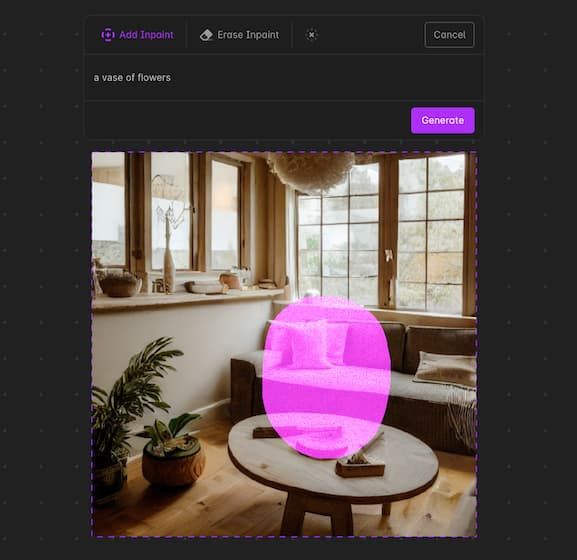 Polish up your generations by adding or removing specific elements that blend in seamlessly.
Composite Images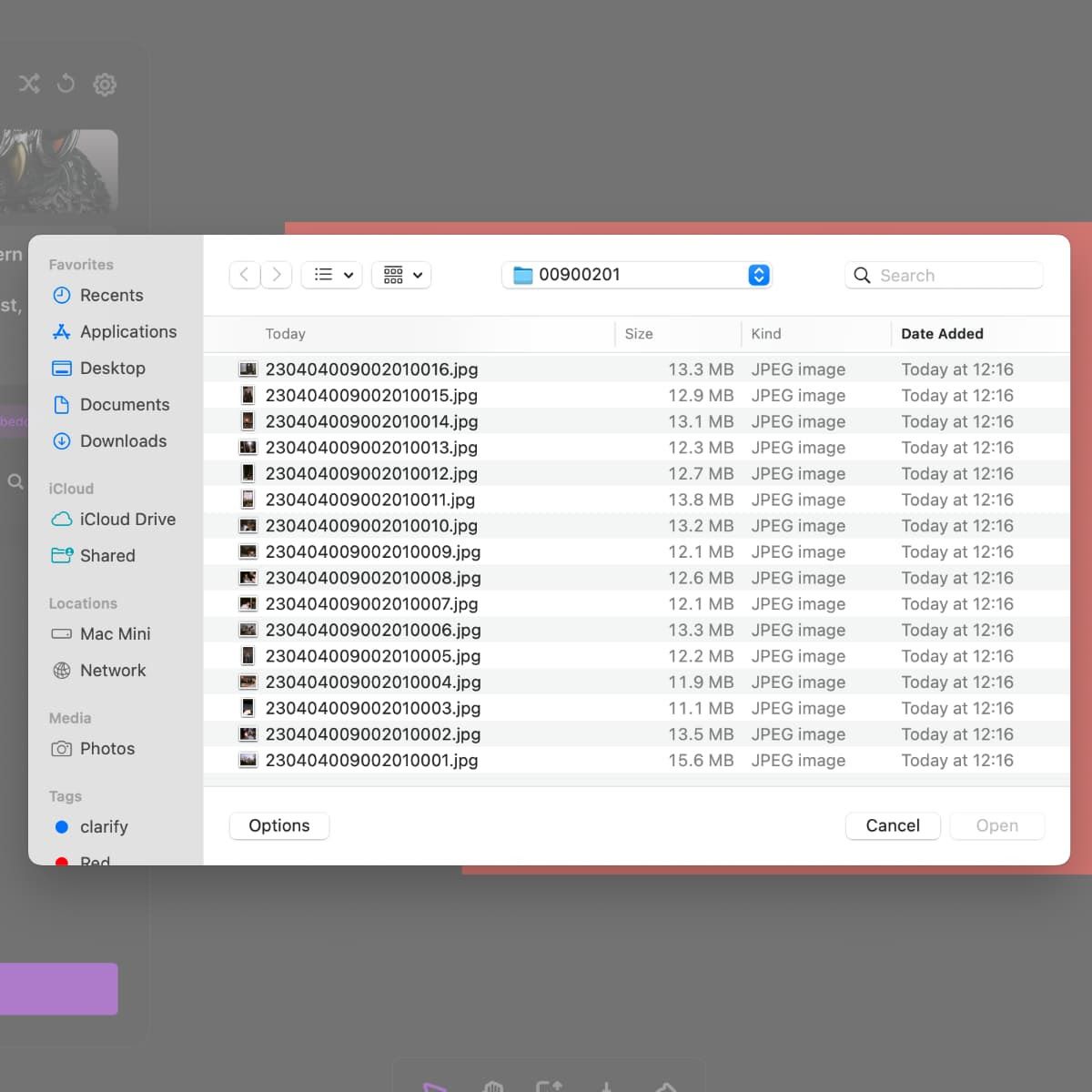 Upload all types of images to collage something that's greater than the sum of its parts.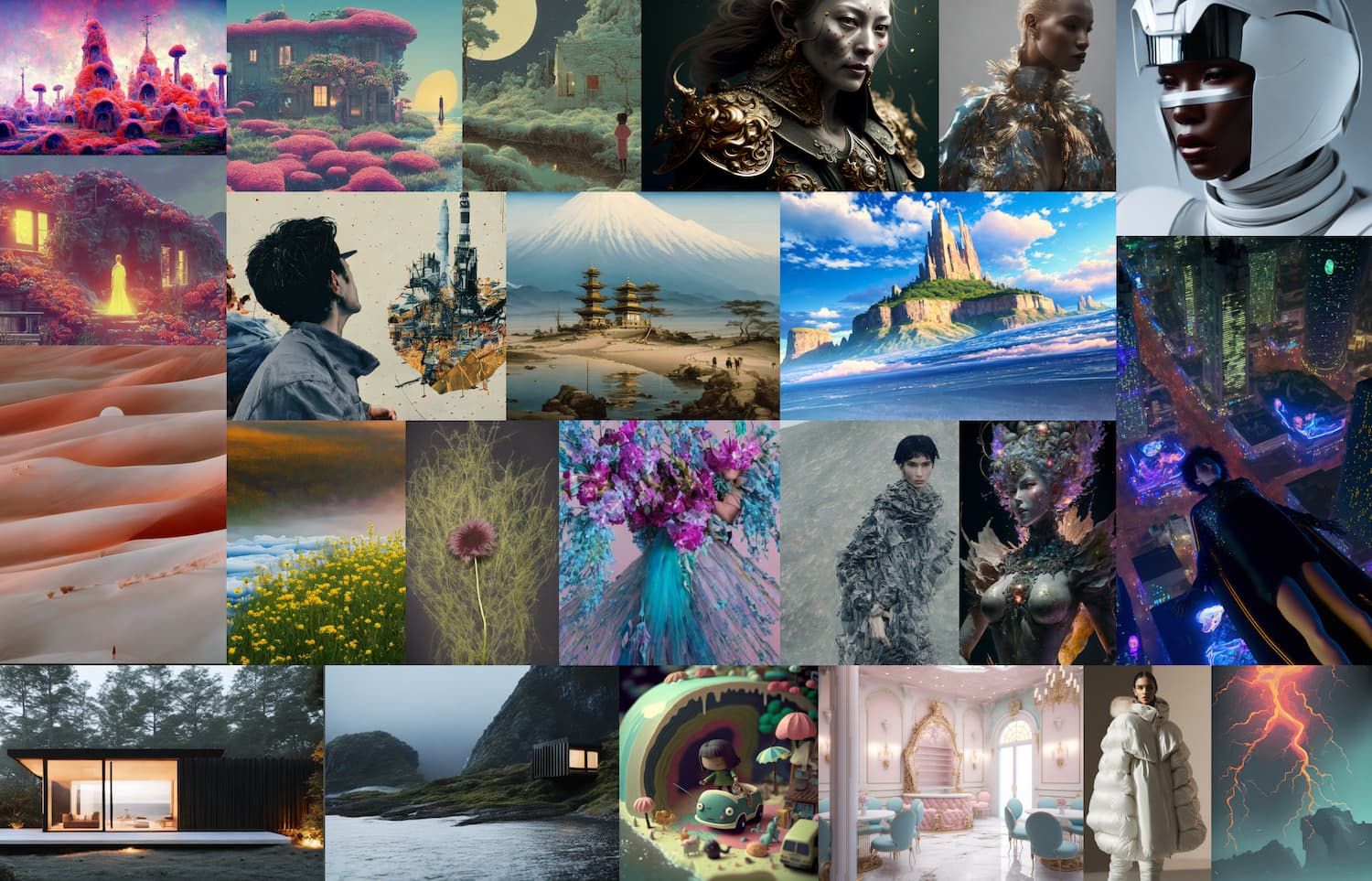 Share your latest #madewithfacet or drop us a line at create@facet.ai.

Join our Discord to get in touch or jam with our community.
💜 The Facet Team