Discover how artists are using Facet to make incredible work - and test out their photo editing excellence for yourself.
"I wish I could do that." Have you ever, upon seeing an impressive work by a photographer, found that thought crossing your mind? We're betting it has. Which is exactly why you'll like this post—because in it, we share the work of two of our artist grantees and give you access to their Facet patterns - so you can apply them to your own work.
Yassen Grigorov, "London Nocturnal"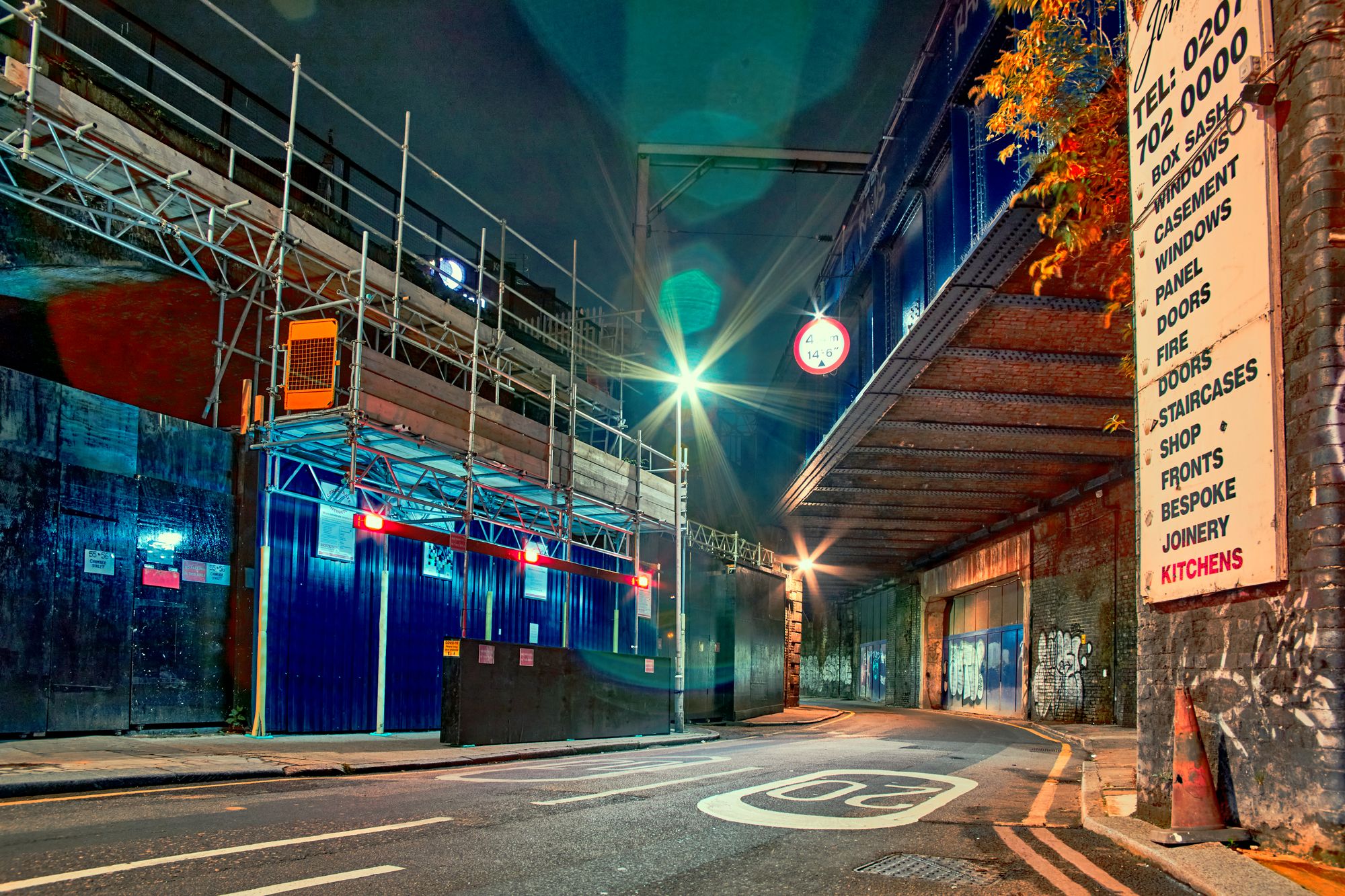 "I've decided not to go to law school so I can pursue photography," isn't exactly what a parent wants to hear. But that is, in essence, what Bulgarian-born Yassen Grigorov did. And good thing too, given how intriguing his work is (and did we mention that he's now an award-winning photographer?).
For his project "London Nocturnal," Grigorov walked the streets of England's biggest city at night, listening to synth wave and imagining the city mired in a not-too-distant cyberpunk future. He snapped photos of interesting scenes, then turned to Facet's Color Match tool. Pulling an inspiration image, Grigorov uploaded it to Color Match and let the AI work its magic. This helped Grigorov zoom through color correction, while giving him the ability to adjust the AI-generated results as needed to obtain the exact cyberpunk ambiance he sought. Explore Grigorov's cyberpunk pattern for yourself.
Pamela Limón, "Mi cielo, mi realidad"
"Mi cielo, mi realidad" #madewithfacet by Pamela Limón
Like many of us, Mexico-based artist Pamela Limón spent much of this past year cooped up in quarantine, all too often staring at her computer screen. This got her thinking two things: "How can I find new ways to interpret what we see in front of the computer screen?" and "In a world where everything is so inconsistent, I only have myself."
In "Mi cielo, mi realidad," Limón fused these two ponderings together. The result is a trippy, mesmerizing GIF of the artist's own hand dipping, rising, and swan diving through a sky-like background. The artist's interest in the chemical elements of the photographic process are evident in the work's swirling, oil-slick textures. The process she followed, which leaned heavily on Facet's Style Transfer tool, can be replicated using Limón's pattern.

---
Log on, or create an account, and have some fun playing around with these artists' patterns, and share what you come up with by tagging your photos #madewithfacet. We'll repost our favorites to our Instagram.
---
Now, you can try Facet Pro & Enterprise for free. After the first 7 days, your subscription begins and auto-renews at 50% off our regular rate.