There's an article we've been passing around the office here at Facet. It's this piece, written by Jony Ive about his friend Steve Jobs. On its face, the article is a tribute to Jobs and the friendship Jobs and Ive shared. But a lot of interesting fodder hides behind Ive's reminiscing.
In between the lines, this piece has important things to say about creativity. Specifically, it addresses the need to make space for the messy process of taking something from ideation to actualization—which is exactly what we're aiming to facilitate at Facet.
On Creativity and Ideas
According to Ive, Jobs treated ideas as 'hallowed ground,' deserving of respect in and of themselves.
Jobs "focused on the actual ideas," regardless of if the ideas were good or bad, partial, or unlikely. He understood that ideas should be treated with respect and reverence "not only when the ideas were good or the circumstances convenient."
He understood creating should be afforded rare respect —not only when the ideas were good or the circumstances convenient.
But how, in a world where we're expected to produce staggering volumes of content, are we supposed to find time to honor pure ideas? Let alone the creative process? And, when are the circumstances ever convenient?
They're not. Which is why at Facet, we're working to change that.
Nurturing the Creative Process at Facet
At Facet, we also value the open-endedness of the creative process, and the proliferation of ideas. In fact, our product is built to support the proliferation of ideas, creative directions, and possibilities - our goal is to nurture ideas, which Ive referred to as 'fragile.'
At Facet, we conceptualize the creative process as consisting of divergence followed by convergence. Divergence is the proliferation of ideas, exploring potentials. Convergence is the decision and movement to the final product. Divergence is about exploration. Convergence is about the final product.
Ideas are fragile.
Facet is intentionally designed to be a product that nurtures your own fragile, creative ideas and assists you in exploring possible directions. Because at Facet we believe that only through divergence can you make new, exciting work.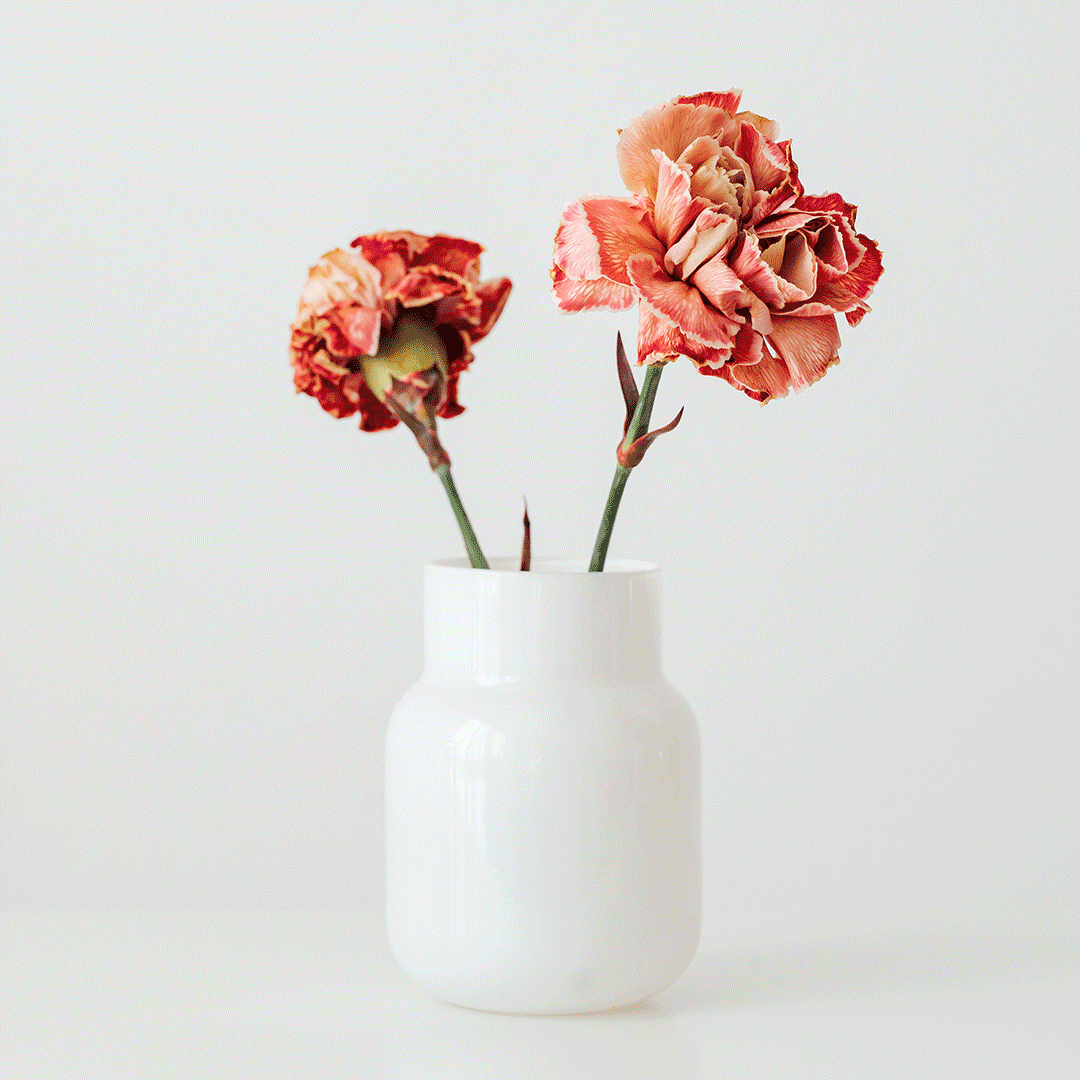 So we're building tools that allow you to explore faster, cover more ground faster, and make massive creative changes - fast. And Facet brings this to you in several ways.
First, we've made it quick and easy to create multiple versions of a concept in Facet. Our software offers non-destructive editing that keeps infinite versions of your work - automatically. No need to worry about forgetting an edit. (Since we are online, Facet files stay lightweight and snappy even with all your edits saved).
We like to think of infinite versioning as creative branching. Facet keeps your ideas, so you can return to them easily.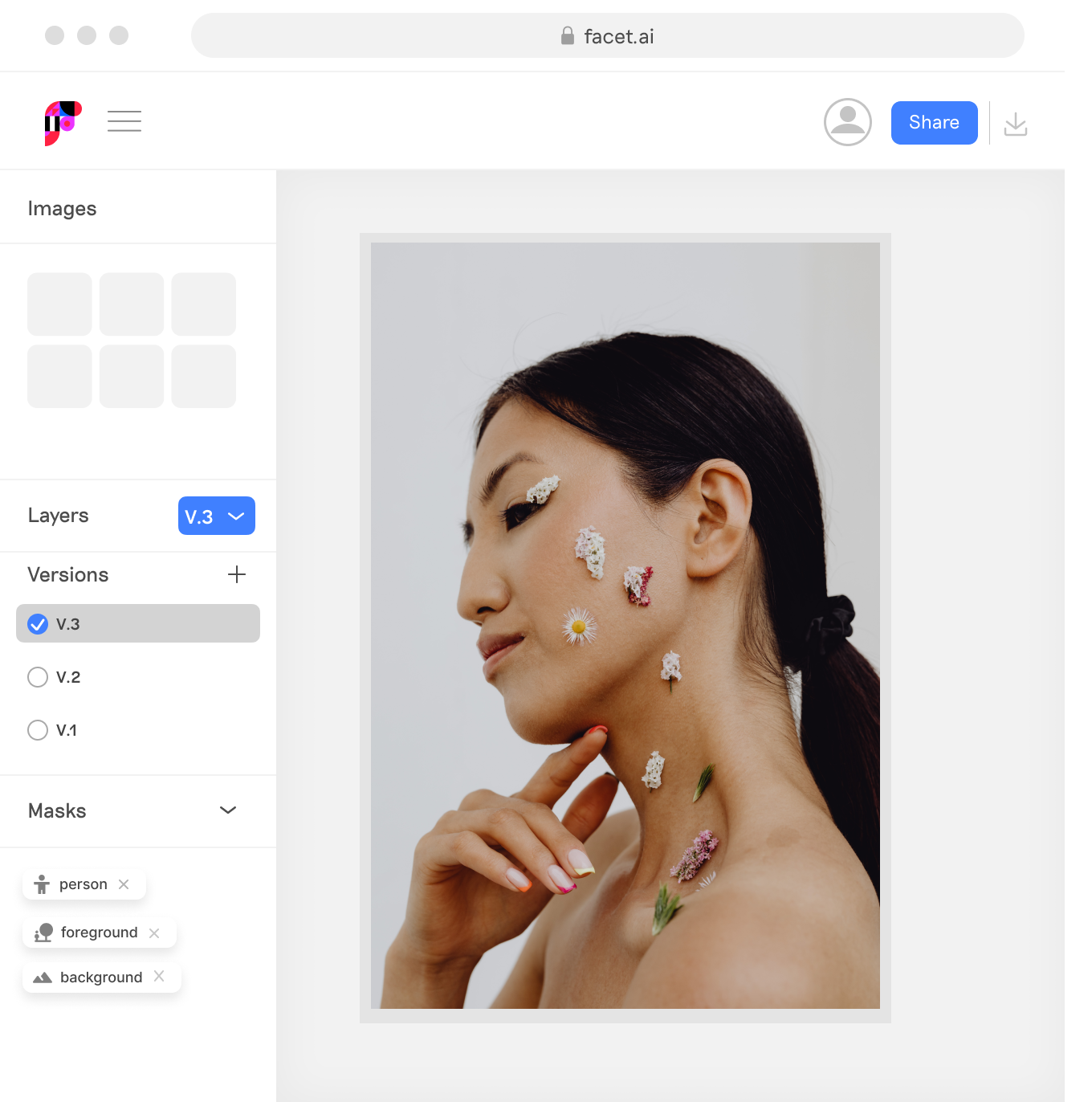 Second, we're supporting divergence by bringing AI into the creative process, making it work for you with tools like automasking and AI-driven color grading tools like Color Match.
Automasking means you'll spend less time pixel-pushing. And Color Match means you'll have AI to assist you in generating a color scheme that suits your fancy - whether wild or moody. With all these tools designed with your creative process in mind, you'll have more time and brain space for the experimentation and ideas brilliance requires.
Creative Roadblocks
Ive also points out one of the most common roadblocks in the creative process - the tendency to focus on reasons not to do something. "It takes determined effort not to be consumed by the problems of a new idea," states Ive. "Problems are easy to articulate and understand, and they take the oxygen."
To keep from getting stuck in the "it's impossible" mentality, you need time and space to explore. This is what we keep in mind as we continue to develop Facet.
We're continually developing non-deterministic features that honor the messiness of creative exploration. Today these tools include Style Transfer and Color Match, but we have a lot more in store.
To try out Facet and see how it can free up time in your creative process, sign up for a free trial here.